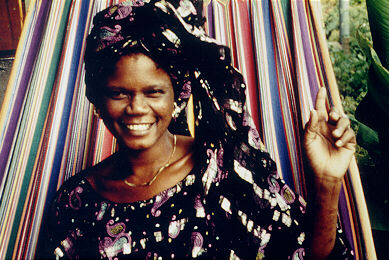 —Nahawa Doumbia is another one of the most popular Wassoulou vocalists. Born in the Malian village of Mafele, on the border with Cote d'Ivoire, her mother predicted she would become a singer before Nahawa was even born, despite them not being members of the griot caste. She has recorded 7 albums, her first coming in 1988 and her latest in 2004. Like Oumou Sangaré, Doumbia sings about the position of women in Malian society, but also about children's rights, love and the troubles of African refugees in France.
Here are a number of biographies on Nahawa Doumbia:
View the ending page of my blog.
Author: David Velardo