Mar06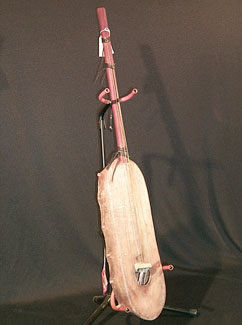 The ngoni is a type of plucked lute played by the Mande people of West Africa. According to Eric Charry in Mande Music, this instrument is culturally restricted to the realm of the jeli musician and is believed to be the oldest of all griot melody instruments. The links below will offer an overview of the various aspects of the ngoni.
Bassekou Kouyate & Other Ngoni Stars
Construction, Tuning, and Playing
Cultural Context and Modern Usage
Deviations from the "Traditional" Ngoni
Leave a Reply
You must be logged in to post a comment.